On Wednesday 19th April 2017, a school girl left her sixth form class to go an help a broken down boat because she is a lifeboat volunteer.
Think about it for a moment. She left the allegedly safe environment of her school to go to sea and help others in difficulty. (Full details here).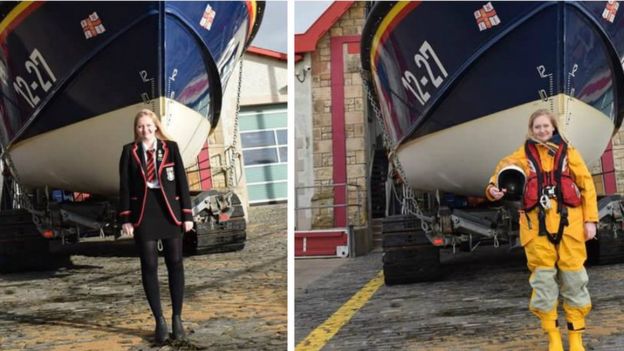 I love this story. It recognises that school pupils, as they reach adulthood are able to take on greater risks and, with the appropriate training, handle the most demanding of tasks.
We need to make sure that we don't wrap our pupils up in cotton wool, cosseting and insulating them from all risk and, in doing so, denying them opportunities to grow and develop.
Scouts, cadets, the Duke of Edinburgh Award all provide opportunities for our pupils to step our from behind their desks and jump in with both feet (often literally) to some amazing opportunities.
I'm not advocating a wild west mentality or taking unnecessary risks when we have other people's children in our care, just that we look for chances to enrich the curriculum and extend the range of activities we offer pupils.